About us
Thai and Asian Cuisines are served at Aree's Thai. You can visit us from Tuesday to Friday on Pacific Highway, Wyoming. If you have never tried a Thai and Asian cuisine, this restaurant is the right place for you. We are offering many different Thai and Asian specialties that you will definitely love them. You can find a Black Bean Sauce, Green Curry, Cashew Nut, and many other different specialties on our amazing menu. Also, we have made a variety of different offers and specials for our customers that you can find while you are checking the Order Online button.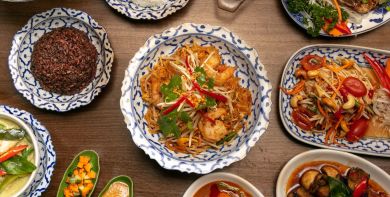 Reviews
Jan
"Everything was easy and efficient,food was hot and good. Please note that it was required to"
9/01/2020
Joanne
"No tofu in my vegetable Penang but absolutely delicious regardless."
18/12/2019
Wayne
"Excellent"
18/12/2019
Gordon
"Pad Thai was nice but the laksa was terrible."
14/12/2019